Link to "Istria from Smrikve"
---
To people who enjoy discovering different cultures...
If you like "Istria from Smrikve" E-book and would like to link it from your website (personal pages, blog, facebook, your subject related community, traveler websites)... you will contribute to make Istria a recognized cultural destination.
Thank you in advance for spreading the word about "Istria from Smrikve" and for your interest in discovering the Istrian cultural heritage.
---
#1

---
#2

---
#3

---
#4

---
#5

---
#6

---
#7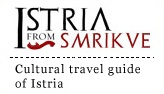 ---
#8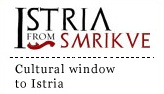 ---
#9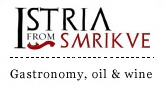 ---
Friendly websites:

Cvergla blog - Moja Istra Istrian touristic guide.
Histrica.com Istrian touristic guide. Includes information about destinations, offer such as accommodation or restaurants, and service information.