Experience Istria - cultural travel guide of Istria: "World garden for travelers"

"Istria from Smrikve" promotes Istrian cultural heritage: Slow Travel, Slow Food and Sustainable Living. In almost every town you will be able to appreciate the permanent virtual "Slow Travel Exhibition" of selected families and events worth visiting. It is a virtual guide to the hidden gems of ISTRIA. Creation of this book started in 2007.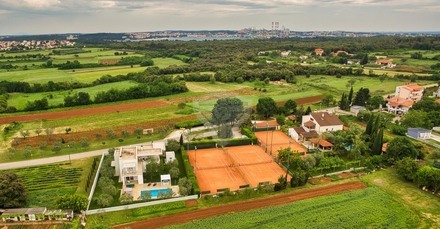 ---
If you are interested in European culture, Istria is the place that you should consider visiting and "Istria from Smrikve" should help you to discover at least part of its beauty.

Once you decide to include Istria in your travel itinerary, you may consider being our guest in Villa Smrikve or SMRIKVE LOUNGE.
Smrikve is a privately owned estate and a tennis club, situated on the outskirts of the city of Pula, surrounded by olive groves and vineyards.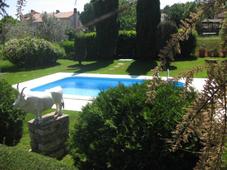 It is located mere 5 minutes from the beach, 10 minutes from Pula's Roman Arena, about 15 minutes from Pula's International Airport and only few kilometres from the World famous Brioni islands.
Tennis is played in Smrikve for almost three decades. Since 1996, one of the most prestigious under 10 tennis tournaments in the World - Smrikva Bowl - has been gathering "the seeds of the Champions of today and Legends of tomorrow". Today the Smrikva seeds are spread all over the continents of our Planet in over 90 countries.
SMRIKVE LOUNGE is envisaged as their "home away from home"...