Brtonigla – Verteneglio: "Istrian wine makers and olive growers"

Brtonigla is located in the north western part of Istria between Buje and Novigrad. It is an old village that have preserved only a part of its old architecture. This area is very well known in Istria for its wine makers, olive growers and good Istrian food. Hotel San Rocco is a charming family owned hotel with excellent food.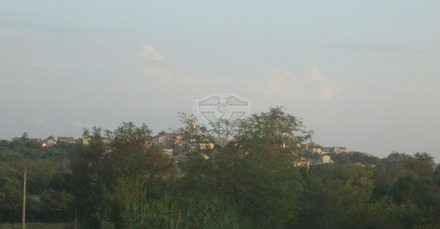 ---
located 76 kilometres from Smrikve
not to be missed: visit of San Rocco, one of the most beautiful Istrian family hotels and restaurants
Istria from Smrikve aims to promote Istrian cultural heritage... Slow Travel, Slow Food and Sustainable Living... and in this section dedicated to Brtonigla-Verteneglio's heritage you may note the permament virtual "Slow Travel Exhibition" of selected families and events worth visiting... you will find recommended accommodations, restaurants, wine and olive oil to taste, event to attend... :)
---
BRTONIGLA – VIRTUAL TOUR AND HISTORICAL OVERVIEW
In the area of Brtonigla there are several top quality Istrian wine and olive oil producers. The most important top quality wine producers are: Otium, Lupi – Ivan Vuk and Nerino Visintin. Top quality wine producers from the area nearby Brtonigla are: Ravalico & Figli and Franco Cattunar from Nova Vas, Veralda of Luciano Visintin from Krsin and Bruno Fernetic from Fernetici.

There are also several top quality olive oil producers. In Brtonigla village the most important is Nerino Visintin. Nearby Brtonigla there are: F&F Ravalico and Franco Cattunar from Nova Vas, Valter Smilovic from Baredine, Clai - Bijele Zemlje from Brajki, Nino Cinic from Krasica, Veralda from Krsin and Franko Fernetic from Lukoni.
In the centre of the village on the main square you will find the Parish Church of St. Zeno from 1861. The project was made by architect Filippo Dongetti in 1776. The bell tower of the same is built in the middle of the façade and dates back into 1491.
The other smaller church is dedicated to St. Rock and dates back into the 17th century. The church was built on a place where another church existed in the 14th century. The older church was dedicated to St. John.