About "Istria from Smrikve" cultural travel guide and E-book
---
IN "ISTRIA FROM SMRIKVE" you can discover...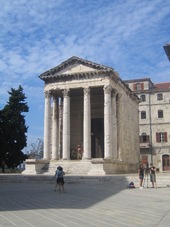 ...more about Istrian culture and its development over the centuries; the history of Istrian towns and villages, Istrian architecture and music as well as Istrian Mediterranean food, Istrian olive oil, considered one of the best in the Roman Empire, and Istrian wine, the preferred one of Livia Drusilla - also known as Julia Augusta - the wife of the Emperor Augustus.
The melting pot of various civilisations created today's Istrian culture, which is visible in Istrian buildings and monuments spread all over the territory. You can still feel prehistoric times, the glorious days of the Roman and Byzantine Empires, Charlemagne's kingdom, the period of the Aquileia Patriarchs, the Venetian Republic, the Austro-Hungarian Monarchy and more recent times. Tito used the Istrian Brioni Islands as a World policy stage to launch the Non-Aligned Movement and thus insure the continuity of Istria's rich culture.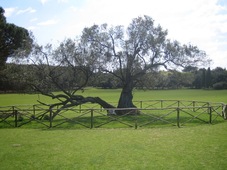 Please visit the Istria from Smrikve photo gallery with over 2000 pictures of over 90 beautiful Istrian towns, villages and places of interest presented. Not to be missed are: Opatija (Abbazia), Groznjan (Grisignana), Hum (Colmo), Buzet (Pinguente), Draguc (Draguccio), Belaj (Bellai), Gracisce (Gallignana), Pican (Pedena), Novigrad (Cittanova), Motovun (Montona), Porec (Parenzo), Vrsar (Orsera), Sv. Lovrec (S. Lorenzo del Pasenatico), Dvigrad (Duecastelli), Rovinj (Rovigno), Bale (Valle), Svetvincenat (Sanvincenti), Vodnjan (Dignano), Labin (Albona), Brijuni (Brioni), Pula (Pola).
Note: The following video was made by Medvid studio for the "Moja Istra" TV show in Croatian language.