Home / News
Headlines
25th Smrikva Bowl 2020 edition: one of the most particular tennis tournaments in the World... is canceled due to coronavirus pandemic
---

6th Smrikva Bowl Tennis Talents Family Week (SBTTFW) with Luca Appino & Mio (24/4-1/5, 2/5-9/5/2021) Presentation and Application Instructions (pdf ~0.9 MB)
---
Note – 8th of April 2020 – Due to coronavirus pandemic the 25th Smrikva Bowl 2020 edition is canceled.

25th SMRIKVA BOWL 2020 Presentation with Application Instructions (pdf ~1.53 MB)
All the selected players that successfully completed their candidacy process by 30th of March have received their confirmation letter by 2nd of April and will be listed among 25th Smrikva Bowl 2020 generation players. Their names will be published as per tradition on the the expected opening ceremony day of the 25th Smrikva Bowl 2020… which was scheduled for 22nd of June.
With hope that vaccine for coronavirus will be discovered the candidacy process for the 26th Smrikva Bowl 2021 edition (players born in 2011) will start as per tradition on Smrikva Bowl Ambassador's Day 21st of September 2020.
26th Smrikva Bowl 2021 will be played from (19th) 21st till 26th of June 2021… "seeds of the Legends of tomorrow"…
---
24th Smrikva Bowl 2019 Draws and Results; Finals videos; Press Release; Photo Gallery
24th Smrikva Bowl 2019 Draws and Results
24th SB 2019 boys finals VIDEO: S.Suljic vs. T.Mirijanyan
24th SB 2019 girls finals VIDEO: K.Efremova vs. L.Belibova
24th Smrikva Bowl 2019 Press Release
24th Smrikva Bowl 2019 Photo Gallery

News
08/05/20
Something new and nice Villa Smrikve Charme website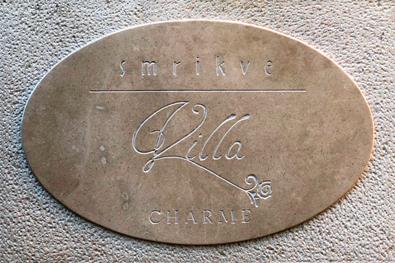 New website dedicated to Villa Smrikve Charme can be visited by making a click on the following link:
Thank you for sharing it with friends!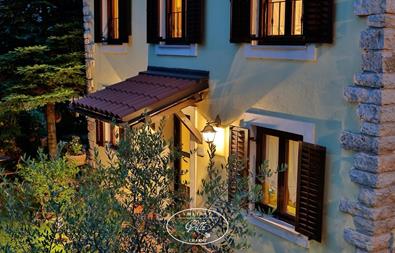 ---
28/04/20
Deep emotions... <3 ... tears ... hope... joy
---
08/04/20
Unfortunately, the 25th Smrikva Bowl 2020 will not be held due to the worldwide pandemic

… as of today, the pandemic caused by coronavirus spread to 209 countries and territories … a large number of countries are severely affected by the pandemic … countries are isolated … people are forced to be at home … schools are closed … planes are not flying … hospitals are full of people who need help, but we are all unprepared and do not have effective cure to help … it is one of the biggest challenges of today's generation and unfortunately children's global events like Smrikva Bowl that depend on the connection and stability of the world can not take place …
Below, I am sharing the hardest confirmation letter written in 25 years of Smrikva Bowl that this year generation received on 2nd of April…
Dear 25th Smrikva Bowl 2020 generation,
I am pleased to confirm you that your child successfully completed the selection process and would have been invited to play the 25th Smrikva Bowl 2020…
At the same time I am deeply sorry to inform you that after careful considerations of the pandemic evolution and its rapid world wide degeneration over the last days, including the tracking I did of the slow recovery paths of the few cases that we have at the moment out of 203 countries and territories involved in today's world challenge, we come to a conclusion that there will be no minimum safety conditions to celebrate and gather the 2010 born talents at the end of June in Croatia for their Smrikva Bowl festival…
We can not foresee when the normality for the international travel and minimal safety conditions will be established therefore we are sorry that the 2010 generation will be remembered in my heart for the "war" kind of situation that hit the humanity at the end of 2019 and during 2020…
It is a difficult letter to put down without knowing in person the majority of you…
The only connection and bond that we do have are emails exchanged over the past months with those who started their candidacy process months ago… and we have in common friends that connected and linked us, the Smrikva Bowl Ambassadors who supported your children candidacies… and with some of the children I am pleased to know their coaches because their ability to help talents to develop is known to me for years… and with very few we know each other personally…
I feel sorry that I will not be able to talk to your children and meet them in person on Saturday 20th and Sunday 21st of June when we usually have the final registration and orientation Smrikva Bowl moment…
When I have the opportunity to see your books that you planned to donate to the Smrikva Bowl library and to exchange few words and smiles with each of you… explain to you the Smrikva Bowl week you've been looking for to live for so long thanks to your friends or brothers and sisters who introduced to you the Smrikva Bowl story… and I feel sorry that I will not be able to ask you to circle in the final registration form what would you like to play for… and to nurture your dreams in person…
That is the moment when I have the opportunity to give you some initial Smrikva Bowl gifts… and each gift has its own symbolic story that may help you and may have importance in building your development path…
I feel sorry that I will not be in position to present each of the Smrikva Bowl 2010 born seeds on Monday morning, 22nd of June, at 8:30 AM during the opening ceremony… when I usually ask you to bring your passports, your tennis rackets, and when I like to share in just few words the dreams of each of you with all the generation and recall the Ambassadors who supported your candidacies…
Using the music that it takes me months and months to select that may inspire you further to go for your dreams… and to never give up…
I feel sorry that I will not be able to gather all the generation during the most important Smrikva Bowl moment… that was envisaged for 23rd of June at 6:00 PM… when I have the pleasure to present each book donated to the Smrikva Bowl library… and nominate each player in person Smrikva Bowl Ambassador for several countries they happen to be linked with and for the whole world…
I feel sorry that I will not be able to share with them the always amazing Ambassador's package… and let each of you make in person the Grand Slam wish that generations keep sharing with their olive tree… when they donate their names to the tree…
There are 25 Smrikva Bowl players holding 32 junior Grand Slam titles so far… and there are many more who competed on Grand Slams… and I am sure many of you will also do it because that was listed among your dreams…
I am sorry that we will not be in position to celebrate that moment with ice cream that we have on Smrikva Bowl thanks to Donna Vekic's family since 2004… as we always do after the Ambassador's nomination ceremony…
I feel sorry that I will not be able to let you bring home the magic bottle of one of the most special olive oils in the world… and to let your family bring home a very prestige bottle of wine we do in Smrikve…
I feel sorry that I will not be in position to share with families the answers to the question that we usually share during Smrikva Bowl Tennis Talents Forum on 24th of June at 6:00 PM… and share how much this generation trains and how much the past Smrikva Bowl generations trained in order to develop their talent and increase chances for reaching their dreams one day…
I feel sorry that I will not be able to teach each of you and let you bring home "IGRA" game, the funny doubles game, that generations of Smrikva Bowl players started to love… the fun to play it with music and with a new friend… that we always start on Wednesday night after the Tennis Talent development path Forum…
I feel sorry that I will not be able to share with each of the children the "Lucky Draw" gift… moment that is already traditional on our schedule on Thursday at 4:00 PM… and I will not be able to share in person the many inspiring stories of past Smrikva Bowl players… and let the children live this tennis circle of life story… the moment when each Smrikva Bowl player receive a memory item signed by past Smrikva Bowl players…
I feel sorry that I will not be able to bring you to visit Brioni islands on Friday… and let you see the natural paradise… where Dinosaurs lived millions years ago… the magic place with long and impressive historical heritage… place that Robert Koch healed from malaria more than a century ago…
I feel sorry that you will not have the opportunity to eat every day our sandwiches that your players' tag allows you to have during the whole event… that birthday party feeling that last for a week… and the special pizza party on Friday night with the semifinals and finals of the "IGRA" funny doubles… and chilling music in our garden…
I feel sorry that we will not live the finals with the ball kids… and I feel sorry that we will not be able to let you live the awarding ceremony moment… the bike ride of the Champions… the moment of the cake… and the moment of our pool party where we celebrate together many new friendships that have been made during the week…
I feel very sorry at the moment for all the above… but I also do hope that each of us may learn something after this virus crisis is finished…
Tennis players are, with very few others professionals, the first global citizens of today… and might be the last one to restart with their "normal" life… the tour cannot re start till the minimum safety conditions are created… and the vaccine is my hope…
We are all learning very fast during these days… and I do hope some long term lessons we will get… and that all your dreams you shared with me to help children… to help people in need… to help research in finding cures… to help the environment and animals… will not be forgotten after the crisis but you may dedicate your living to it not to happen again or to be better prepared when it happen again…
In tennis without mistakes we cannot get better… and what is happening to all of us is a challenging experience and I do hope we will all learn from it… and be a little bit better prepared, as I write above, if we will find ourselves in a similar situation in the future…
Although I might never have pleasure to meet most of the 25th generation players in person I kept thinking over the last days that my wish would be to welcome each child that passed the selection process to become part of the Smrikva Bowl family…
By receiving this acceptance letter I am pleased to nominate each 25th Smrikva Bowl generation child the Smrikva Bowl Ambassador of this very special year that will not be celebrated due to "war" kind of conditions that the virus situation created for the whole humanity…
I wish to share with all of you that 25th Smrikva Bowl 2020 generation is another amazing Smrikva Bowl generation…
I was pleased to read about your dreams… and about what you would like to do once you achieve your dreams… and I was happy to read your letters… especially those that were caring about others… the future will be more about giving than taking… and you are the future… and I have to say that I do believe most of your dreams will come true… many of you will achieve what you have shared with me… and I am saying that having seen over the years what Smrikva Bowl children are capable of…
Over the last days… the videos were made in the living rooms… in the woods… on the isolated tennis walls… I've noticed each smile of your child on their faces and I had tears dropping on my face watching last day's videos…
There are around 100 candidates selected representing over 40 countries and six continents…
I wish to share with you all that over 50% of the children of this generation are speaking 3 or more languages… about 30% play a music instrument… around 50% are ranked #1 in their area of origin… and we get to over 80% of the players being among the top 3 players…
All the children are great at school… and most of them practice another or more sports…
Over the years… in the tennis world… among the world greatest coaches… Smrikva Bowl children built the Smrikva Bowl reputation… it took 24 generations to build it… and I wish to rely on 25th generation that it will continue… and although I will not be able to see you compete on Smrikva Bowl I am pleased to let you know that I will be pleased if you use among your achievements that you were selected for this year Smrikva Bowl edition…
Your child name will be listed among 25th Smrikva Bowl 2020 generation players… and I will publish the list of the accepted candidates as we do per tradition on the day when we scheduled the opening ceremony of the 25th Smrikva Bowl 2020… on 22nd of June…
… and I do promise you that I will follow your development… and after we overcome this restriction period the peace and prosperity will return and the children will be allowed to return to practice and I can assure each of you that from what you shared with me if you keep nurturing your dreams you all have great chances to realize them in years to come…
Now the most important is to stay safe… and you will have time to build the talent to the level of your dreams… and tomorrow to help the new generations to do the same…
There will be an old olive tree in Smrikve dedicated to the 25th generation in memory of this big challenge that humanity is living today… and I am sorry that nobody will be present during the planting ceremony… but I do hope that during your lifetime you may have the opportunity to visit your olive tree… and visit the place where you would have played Smrikva Bowl…
Smrikve will be open to you and your family either for your visit or to spend your holidays or some time with me or to attend in the future Smrikva Bowl Tennis Talents Family Week… as previous generation players have been doing for years…
It was a very difficult decision to take… and till the last I had hope that scientific community… kind of Dominic Thiem, Novak Djokovic, Roger Federer, Rafael Nadal, Serena Williams in the research field will find the way to neutralize the harm that this virus is brining to the grandfathers and grandmothers of this year Smrikva Bowl generation… and that the scientist that find the cure will get the Nobel Prize for that but so far it did not happen…
At the age your kids are now there are over 30% of the kids of that age that still have divergent thinking… it means that their thinking is close to what we human like to call being genius… and they can find solutions to the problems adults most of the time fail to… Yoda from the Star Wars reminds us that "truly wonderful, the mind of a child is"…
Few days ago one Smrikva candidate wrote in his letter, among others, that he would like to go to the moon and bring his family with him… and he made my day… he reminded me dreaming about exploring the space and I am so happy children are like that…
This is one of the reasons why I asked your children to write their dream letters in their own language and on their own because they can always surprise… and many kids surprised me this year…
I am sure children can find better solutions to pension funds that adults can… and they can find better solutions to many problems that is affecting current society than adults can… we all need to learn more from the children…
As I wrote… I do not know most of you in person… and many of you might be directly and hardly affected by what is happening… as well as is affecting Smrikve, Smrikva Bowl family and some of our Staff families…
Nurses, doctors, grocery store employees, truck drivers and many others are in the front line in this life threatening virus game… and we are in this fight all together… and I am sure humanity will win this battle… and make the world a better place…
I feel sorry that 2010 generation will not have the opportunity to experience the Smrikva Bowl MORE THAN TENNIS element… that I never tried to explain… I always let it be lived by each Smrikva Bowl child… and I wish to thanks the past Smrikva Bowl players who shared the story with you and passed a part of the Smrikva message…
We had a wonderful 24th edition… as 24 editions before… and on 21.9.2019 the selection process started for this year edition… during the Smrikva Bowl Ambassadors day…
The preparation of each of our editions starts immediately after the closing of the previous edition… and so far we completed 9months of preparations…
10.12.2019… I brought my wife to Milan… this city is my second home… and I owe a lot to this town and to Italy… I've got big part of my higher education in this city… and in my last visit to Milan I brought my wife to take the plane to Singapore… we agreed I would stay home to continue to prepare Smrikva Bowl and take care of Smrikve… and she would take care of her family for some months due to some family health problems…
… and very slowly the world started to fall apart…
Having part of my family in South east Asia and having so many wonderful memories linked to that part of the World… I felt this emergency since the beginning… at first I sent a lot of protection masks when they were still available in Croatia…
… and things at first seemed to be under control…
I kept reading your dreams… looking at your videos… learning about how great this generation is… and at the same time I kept putting numbers in a spreadsheet day after day trying to analyze Corona virus and doing my best to spot signs of recovery…
As some of you may know we had traditional Smrikva Bowl Tennis Talents Family Weeks scheduled for the end of April and selected alumni were from various continents and many different countries…
Everything was looking well… after China's strong containment strategy… south east Asia was fine and stable for long time… and the new situation emerged after the first case was recorded in a small town south of Milan on 19th of February…
On 8th of March quarantine was proclaimed in Italy and I thought things will be fine… Italy is doing as serious as China… but few unlucky events that I learned later on happened that made virus spread into the hospitals…
During the second week of March a friend of mine told me not to let my wife come back… that Milan is becoming a hell and totally unsafe… and few days after Singapore airline stopped all the flights to Milan…
I still thought that measures in Italy might work… but everything started to change quite fast…
Barcelona… New York… are two other towns that I owe a lot in my living… important part of education I owe to this two wonderful cities… and I started to see Spain and now New York getting hurt badly…
Over the last week the situation is so rapidly changing world wide… and the challenge in foreseeing the future is now very hard…
18th of March ATP/WTA/ITF cancelled all the competitions till 7th of June… till 18th of March the tennis tour was supposed to re start on 20th of April…
Immediately after the ATP/WTA/ITF cancelled all the competitions I informed the alumni of the 6th Smrikva Bowl Tennis Talents Family Weeks 2020 that was scheduled for the 25/4-2/5 and 3/5-10/5/2020 that the collapse of the minimal security conditions for the citizens worldwide is forcing us to move our special classes to the spring 2021…
24th of March was announced that Olympic games will not be played this year…
1st of April ATP/WTA/ITF announced that the tour will not re start before 13th of July… and this announcement was made immediately after Wimbledon got cancelled…
Wimbledon is a dream that I read in many of your children letters…
It was founded back in 1877… and in its history it was not played for 10 times… 4 times during the first world war (1915-1918) and 6 times during the second world war (1940-1945)… and this year will be the 11th time that is not going to be held …
As you know our selection process was closed on 30th of March… and till the last I kept analyzing possible scenarios and if there are any possibilities that we may gather at the end of June…
… and I am sorry to share that these days it is more and more clear that it will be a very long recovery and as of today is very hard to foresee when the world physical communication will be restored if the scientists do not find the vaccine…
Smrikva Bowl is kind of Olympic games… gathering for years six continents and over 40 countries per editions… and looking at this year generation we are again with another extraordinary generation developing their talents physically very far away from each other…
I wish to share… that… in looking at possible evolution…
The only experience we have for now is China… and since the quarantine was introduced in Wuhan it took them 37 days to equalize the number of infected and the number of healed people with superhuman efforts and military discipline…
Today Wuhan area is in their 71st day of their battle and they have 97,5% of healed people and 2,5% of still infected (since they equalized the number of active and closed cases… for 34 days the % is going down but over the last days it is very slowly going down and it took 4 days to reduce the percentage by 1%… an estimate could be that after 80 days since quarantine started China might be the first virus free area in the world)… for a week the number of newly infected local cases is 0 and life is slowly returning to normality but the concern is that imported cases can spread the virus again and the alert is still very high in China too…
The first corona virus cases occurred in late November and early December… the virus was isolated on January 7th… and on January 23rd, a quarantine and rigorous epidemic control measures were put in place in Wuhan… this is all that we can use at the moment in thinking of potential scenarios…
The second element we can use is Diamond Princess cruise ship which is kind of quarantine comparable situation… and the epidemic was recorded on the ship 56 days ago… and currently they still have 14% of active cases and 86% of closed cases… when China was in 54th day of the quarantine they still had 14% of active cases…
China and Diomond Princess cruise ship teach us that with strict quarantine might be required about 80 days to defeat the virus…
What will happen in the rest of the world? It is very difficult to foresee…
There are different strategies… and some countries are difficult to compare… but what is common agreement is that the virus spread fast… it is invisible for almost 14 days… and can create sever complications in 5%-20% of the cases…
With fast increase in cases there are no sanitary systems in the world that can take care of patients in need… and without care those patients cannot survive…
Italy is in their 25th day since quarantine was introduced… so to compare it with Wuhan we should expect at least another two weeks to equal the number of healed and infected people if the Chinese model will be applicable to Italy although two countries are not completely comparable because of the different discipline applied to quarantine areas…
At the moment Italy has 26% of closed cases and 74% of active cases… in 2-3 weeks we may hopefully start to have more people healed than infected in Italy… and if this will be the case we will have another case of a quarantine strategy that will lead us as an example to try to foresee the future…
Croatia's first lock down measure was to close schools back on 13th of March… so if we take that as initial day of our containment strategy which is far away from quarantine like measures that were lately applied we are in our 20th day of the struggle and we have 91% of active cases and 9% of closed cases…
There are several European countries in similar situation and we have yet to see what the evolution will be…
Being very close to Italy our crisis council in Istria urged the central government to adopt extreme measures very fast… and we were acting fast in Istria… and the central government was following but we are not sure we've been fast enough… many people at the beginning not seeing the virus were not able to understand what was going on… and experience proved that it takes always some time to adopt to restrictive measures…
Two weeks ago we closed all the activities except pharmacies and food stores… people are invited to stay at their homes… from a week ago people are not allowed to move from one town to another town and need to stay at home… we still do not have full quarantine formally proclaimed but we are very closed to it…
Croatian officials stated that by mid June or July Croatia might lift containment measures… so we might be 2-3 months away from returning to circulate inside Croatia… and in summer period the national events might have minimal security conditions to re start again…
How and when will communication between countries will be restored? It is very difficult to foresee today…
Being this year generation split between six continents and being many countries at different stages…
I calculated the percentage of active cases as of 30th of March on total tasted cases… which is also the metric I used above to estimate after how many days of total quarantine a country could bring close to 0 its cases… and the situation in the countries of our players and their families is the following:
China (3%), S.Korea (43%), Venezuela (69%), Spain (72%), Italy (74%), France (75%), Japan (75%), Germany (79%), Belarus (79%), Hong Kong (82%), Belgium (83%), Canada (84%), Australia (84%), Switzerland (86%), Romania (87%), India (89%), UAE (89%), Netherlands (91%), Croatia (91%), Austria (92%), Uruguay (92%), Nigeria (92%), UK (93%), Serbia (93%), Bosnia and Herzegovina (93%), Bulgaria (93%), North Macedonia (93%), Ecuador (94%), Moldova (94%), USA (95%), Russia (96%), Sweden (96%), Ukraine (96%), Turkey (97%), South Africa (97%), Portugal (97%), Slovenia (97%), Czech (98%), Poland (98%), Finland (98%), Malta (99%)…
Looking at the above metrics we can see that for the most of the countries it is the beginning of the battle… and it is more and more clear that world tennis will take time to gain minimum safety security to travel again…
By taking into consideration all the above I am sorry that the 25th Smrikva Bowl 2020 generation will not be able to measure their talents level on their Smrikva Bowl gathering but I am sure they will have a lot of opportunities to measure it in years to come with those other Smrikva Bowl children who were selected for the 25th edition…
I will keep following the progress of each of the Smrikva Bowl children from distance although we might never meet in person with most of you…
… I am also pleased to share with you all again that as Smrikva Bowl accepted players you will be always welcome to our particular talent development class named Smrikva Bowl Tennis Talents Family Week…
As some of you may know because have been selected already for the class…. this program is reserved to the accepted Smrikva Bowl players and past Smrikva Bowl players. The program is run by me and Coach Luca Appino credited for scouting 5 players who reached #1 ATP/WTA ranking (Rafael Nadal, Andy Roddick, Kim Clijster, Dinara Safina, Caroline Wozniacki)…
During a week time there are almost 50 hours of different type of classes shared with the player and the family… and more about the Family Week program you can find in the attached file.
This emergency will pass… and I wish each of you may find the way to continue to develop your tennis talent no matter how difficult it may look like… imagination is a very powerful tool.. and imagery and mindfulness are those tools that can be trained today in our containment world…
Embrace the challenge and I am sure most of you will show next year how strong you are and I am also sure most of you will be already next year part of your under 12 national teams…
A big hug to all of you!
Stay safe and take care,
Miodrag Bozovic
---
08/04/20
Na žalost 25.-ti Smrikva Bowl 2020 se neće moći održati zbog svjetske pandemije

… na današnji dan pandemija izazvana korona virusom se proširila do 209 zemalja i teritorija svijeta… veliki broj zemalja je teško pogođen epidemijom… zemlje su izolirane… ljudi su primorani biti u kućama… škole su zatvorene… avioni ne lete… bolnice su pune ljudima kojima je teško pomoći… radi se o jednom od najvećih izazova današnje generacije i na žalost događaji dječije radosti poput Smrikva Bowl-a koji ovise o povezanosti i stabilnosti svijeta se neće moći održati…
U nastavku dijelim najteže potvrdno pismo zapisano u 25 godina postojanja Smrikva Bowl-a koju su grači i njihove obitelji ovogodišnje generacije primili 2.travnja…
Draga 25.-ta Smrikva Bowl 2020 generacija,
Drago mi je potvrditi vam da je vaše dijete uspješno završilo process selekcije za ovogodišnju Smrikvu te da je odabrano da bude dio 25.-e Smrikva Bowl 2020. generacije…
U isto vrijeme jako mi je žao što vas moram obavjestiti da nakon pažljivih studija evolucije pandemije i njezinog naglog pogoršanja diljem svijeta tijekom posljednjih dana, uključujući praćenje sporog puta oporavka u borbi protiv pandemije koje trenutno imamo u nekoliko rijetkih slučajeva među 203 zemlje i teritorija uključenih u ovaj današnji izazov koji je stavljen pred svijet, došli smo do zaključka da neće biti stvoreni minimalni sigurnosni uvjeti koji su nam potrebni da bi se krajem lipnja u Hrvatskoj mogli okupiti i zajedno proslaviti talente rođene 2010. godine za njihov Smrikva Bowl …
Danas je teško predviđati kada će se uspostaviti međunarodni avionski promet i minimalni sigurnosni uvjeti za igrače i obitelji, tako da će se ova hrabra 2010. generacija u srcu Smrikvi pamtiti po "ratnoj" pošasti novog doba koja je pogodila čovječanstvo krajem 2019. godine i tijekom 2020.te godine…
Bilo mi je teško slagati riječi ovoga pisma ne poznajući osobno veliku većinu vas…
Jedina poveznica i veza koju imamo su mailovi razmjenjeni proteklih mjeseci s onima koji su započeli proces kandidiranja prije nekoliko mjeseci… i zajednički prijatelji koji su nas povezali i koji nas vežu, naši Ambasadori Smrikva Bowl-a koji su podržali kandidature vaše djece…drago mi je da od neke djece ove generacije poznajem trenere jer mi je njihova vještina da pomognu u razvoju teniskog talenta poznata već godinama… a sa vrlo malo ljudi sam imao i osobno čast se upoznati…
Tužan je osjećaj znati da neću biti u mogućnosti razgovarati s vašom djecom i osobno ih upoznati u subotu 20. i nedjelju 21. lipnja kada obično živimo trenutak završne registraciju i orijentacije sa djecom Smrikva Bowl-a …
To je trenutak kada imam prilike vidjeti vaše knjige koje ste donijeli na poklon knjižnici Smrikva Bowl–a i razmijeniti nekoliko riječi i osmijeha sa svakim od vas… objasniti vam tjedan Smrikva Bowl-a o kojem su brojni od vas sanjali i pripremali se godinama zahvaljujući pričama onih koji su vam Smrikva Bowl predstavili… i žao mi je što vas neću moći zamoliti da zaokružite u završnom prijavnom obrascu snove za koje bi željeli igrati u životu… i osobno poduprijeti vaše snove …
To je i trenutak kada imam priliku da vam poklonim neke od prvih poklona Smrikva Bowl-a … i svaki taj dar ima svoju simboličku priču za koju znam da vam može pomoći i koja može nadahnuti gradnju vašeg razvojnog puta …
Tužan je osjećaj što neću biti u mogućnosti predstaviti svako dijete Smrikve u ponedjeljak, 22. lipnja, u 8:30 tijekom naše ceremonije otvaranja… kada vas obično zamolim da donesete svoje putovnice, vaše teniske rekete, i kada volim podijeliti u samo nekoliko riječi snove svakog od vas sa cijelom generacijom i prisjetiti se Ambasadora koji su podržali vaše kandidature …
Otvaranje je uvijek nadahnuto glazbom za koju su potrebni mjeseci i mjeseci za njen odabir… svaka odabrana glazba nosi neku poruku s idejom da vas dodatno nadahne za ostvarenje vaših snova … i da ne odustajete od njih…
Tužan je osjećaj što neću uspjeti okupiti čitavu generaciju tijekom najvažnijeg trenutka Smrikva Bowl-a … koji je bio predviđen za 23. lipnja u 18:00 sati… kad mi je zadovoljstvo predstaviti svaku knjigu doniranu knjižnici Smrikva Bowl-a… i nominirati svakog igrača Ambasadorom Smrikve u nekoliko zemalja za koje je slučaj da ste obiteljski ili svojim življenjem povezani dajući vam mandat koji vrijedi za cijeli svijet …
Žao mi je što neću moći podijeliti s djecom uvijek čaroban Ambasadorski poklon paket… u kojem uvijek ima puno divnih poklona… a i jedan poseban koji svakome omogućuje da napravi svoju osobnu Grand Slam želju dok polaže grudu zemlje kraj masline… generacije godinama dijele svoju želju sa svojim maslinama kad daruju svoja imena svojoj maslini generacije…
25 igrača Smrikva Bowl-a osvojilo 32 juniorska Grand Slam naslova… a ima ih puno više koji su se natjecali na Grand Slamovima … i iskreno vjerujem da će i mnogi od vas zaigrati Grand Slam turnire jer ste brojni mi baš i to naveli među vašim snovima u pismima…
Žao mi je što nećemo biti u mogućnosti da proslavimo taj trenutak imenovanja Ambasadorom Smrikve sa tradicionalnim sladoledom koji imamo na Smrikvi od 2004.godine zahvaljujući obitelji Donne Vekić… uvijek je sladoled taj koji zapečati dječijim osmijehom naš svečani trenutak postajanja Ambasadorom…
Žao mi je što vam neću moći pokloniti da ponesete kući čarobnu bocu jednog od najposebnijih maslinovih ulja na svijetu sa stabala koje su sadile generacije prije vas… i da poklonim vašoj obitelji kolekcijsku bocu vina kakvu radimo u Smrikvama i koja je dotakla 93 zemlje svijeta…
Žao mi je što neću biti u mogućnosti s obitelji podijeliti odgovore na pitanje koje obično podijelimo tijekom Smrikva Bowl Foruma o razvoju talenta koji je bio na programu za 24. lipnja u 18:00 sati… tada obično podijelim koliko ova generacija trenira i odgovorim na brojna zanimljiva pitanja koje roditelji obično imaju u ovoj dobi za svoju talentiranu djecu… kako bi povećali šanse za postizanje svojih snova kroz vrijeme…
Tužan je osjećaj što neću biti u stanju naučiti svakog od vas i pokloniti da ponesete sa sobom kući "IGRA" igru, veselu igru ​​parova, koju su generacije Smrikva Bowl igrača počele voljeti i širiti po svijetu… zabavno je igrati uz glazbu i uz novog prijatelja… "IGRA" uvijek započinjemo u srijedu navečer nakon našeg Foruma o razvoju teniskog talenta …
Žao mi je što neću moći podijeliti svakom djetetu poklon "Sretnog Ždrijeba"… trenutak koji je već tradicionalno u našem rasporedu u četvrtak u 16:00 sati… i neću moći osobno ispričati brojne nadahnjujuće priče prošlih igrača Smrikva Bowl-a… i zavrtiti još jedan teniski krug života… trenutak kada svaki igrač Smrikve osvoji za ponijeti kući potpisani predmet od strane bivših igrača Smrikva Bowl-a …
Tužan je osjećaj što vas neću moći povesti u posjet Brijonskim otocima… pokazati vam da vidite taj prirodni raj… u kojem su dinosaurusi živjeli prije milijuna godina… jedno čarobno mjesto s dugom i impresivnom povijesnom baštinom. .. mjesto koje je Robert Koch izliječio od malarije prije više od jednog stoljeća …
Žao mi je što nećete imati priliku svakoga dana uživati u besplatnim sendvičima koje vam kartica igrača Smrikve omogućuje tijekom cijelog trajanja Smrikve… onaj osjećaj rođendana koji traje tjedan dana… i poseban pizza party u petak navečer uz polufinale i finale "IGRE" veselih parova … uz laganu glazbu koja se obično širi iz parka Smrikvi…
Žao mi je što nećemo živijeti zajedno još jedno finale sa sakupljačima loptica… što nećemo živijeti zajedno trenutak ceremonije dodjele nagrada… zapljeskati pobjedničkom krugu bicikle po terenu… proživiti trenutak torte… i zajedničkog slavlja u bazenu gdje proslavljamo mnoga nova prijateljstva stečena tijekom tjedna …
Trenutno mi je jako žao zbog svega navedenoga što nećemo proživijeti zajedno … ali nadam se da će svaki od nas nešto i naučiti kada završi ova krize virusa …
Teniseri su, uz još samo par drugih profesija, prvi građani svijeta današnjice… a mogli bi biti i posljednji koji će započeti svoj "normalan" život… veliki tenis ne može započeti sve dok se ne stvore minimalni sigurnosni uvjeti… i cjepivo je moja velika nada …
Svi danas učimo vrlo brzo … i nadam se da će svako od nas na neki način izvući iz svega što nam se dešavai neke dugoročne i korisne lekcije … i da će svi vaši snovi koje ste podijelili sa mnom da želite pomagati djeci… pomagati ljudima kojima je pomoć potrebna… da podržite istraživanja koja mogu liječiti bolesti za koje lijeka nema… pomagati okoliš i zalagati se za bolji život životinja… da sve to neće biti zaboravljeno kada ova kriza prođe… i da će netko od vas možda posvetiti svoj život da se to više ne ponovi ili da budemo bolje pripremljeni kada se opet ponove …
U tenisu bez grešaka ne možemo biti bolji … a ono što nas je zadesilo je izazovno iskustvo i nadam se da ćemo svi naučiti iz toga … i biti malo bolje pripremljeni, kao što pišem gore, ako u budućnosti se nađemo u sličnoj situaciji …
Iako možda nikada neću imati zadovoljstvo osobno upoznati većinu igrača 25. generacije Smrikve, posljednjih sam dana razmišljao o tome da bih želio da svako djete koje je prošlo proces selekcije ovogodišnje Smrikve postane i dio velike obitelji Smrikva Bowl-a …
Primanjem ovog potvrdnog pisma o primitku na Smrikvu koja se ne može odigrati zbog više sile… želja mi je imenovati svako dijete ovogodišnje generacije Smrikva Bowl-a Ambasadorom Smrikve… ova godina će ostati urezana u naša sjećanja i biti će jedan spomen na "ratne" uvijete novog doba koje je borba protiv virusa stvorila za cijelo čovječanstvo …
Drago mi je podijeliti sa svima vama da je 25. Smrikva Bowl 2020 generacija još jedna nevjerojatno jaka i perspektivna Smrikva Bowl generacija …
Bilo mi je zadovoljstvo čitati o onome o čemu sanjate… i o onome što bi željeli činiti kada ostvarite svoje snove… i svako me vaše pismo veselilo… posebno ona koja su doticala brige o drugima… budućnost će više pripadati onima koji su spremni dati nego onima koji žele samo uzimati… i vi ste ta svjetla budućnost… i moram reći da vjerujem da će se većina vaših snova ostvariti… mnogi od vas će postići ono što ste podijelili sa mnom… i to kažem kroz iskustvo prijašnjih generacije Smrikve koje godinama pratim…
Zadnjih dana… video su snimani u dnevnim sobama… u šumama… na izoliranim teniskim zidovima… primijećivao sam svaki osmijeh vašeg djeteta na njihovim licima… taj duh nade… i često je suza znala kliznuti na mome licu gledajući videzapise zadnjih dana…
Odabrano je skoro 100 kandidata koji bi bili imenovani Ambasadorima u više od 40 zemalja i šest kontinenata…
Rado dijelim sa vama da su djeca Smrikve uvijek bila posebno marljiva… pa tako i ova generacija… više od 50% djece generacije govori 3 ili više jezika… oko 30% djece svira muzički instrument… oko 50% je najbolje u mjestu u kojem razvija svoj talenat… i dolazimo do više od 80% igrača koji su među prva 3 igrača u svojoj zemlji…
Sva djeca su sjajna u školi … i većina ih se bavi još nekim ili sa više sportova …
Kroz godine… u svijetu tenisa… čak i među najvećim svjetskim trenerima prevladava mišljenje da su djeca Smrikve posebna djeca… i istina je da su djeca Smrikve kroz svoje rezultate izgradila takvu reputaciju… trebalo je 24 generacije da sa polako izgradi to povjerenje… i želim dati moje povjerenje 25.-oj generaciji da će se to nastaviti… i iako vas neću moći vidjeti kako se natječete na Smrikva Bowl-u… moja je želja da budete ponosni i koristite među svojim dostignućima da ste bili izabrani za ovogodišnji Smrikva Bowl koji se zbog bolesti svijeta nije mogao održati…
Ime vašeg djeteta biti će upisano među igračima koji su bili odabrani za 25.ti Smrikva Bowl 2020… a ja ću objaviti listu primljenih kandidata kao što to radimo po tradiciji na dan kada je bilo zakazano svečano otvaranje 25. Smrikva Bowl 2020 … 22. lipnja 2020 godine…
… i obećajem vam da ću slijediti vaš razvoj… i nakon što pređe ova karantena svijeta, mir i blagostanje će se vratiti i djeci će se omogućiti da se vrate na terene… i mogu svakome reći da snove koje ste podijelili samnom, ukoliko ih nastavite njegovati i posvećivati im se, velike su šanse da će se oni i ostvariti u godinama koje dolaze …
Sada je najvažnije da se čuvate… i imati ćete vremena izgraditi talent do razine svojih snova… i jednog sutra pomoći novim generacijama da učine isto …
U Smrikvama će rasti jedna stara maslina posvećena 25.-oj generaciji u spomen i na ovaj veliki izazov koji danas živi čovječanstvo… i žao mi je što nitko neće biti prisutan tijekom ceremonije sadnje… ali se nadam da će više vas tijekom života imati priliku posjetiti maslinu i posjetiti mjesto na kojem ste trebali igrati vašu Smrikvu…
Smrikve će biti otvorena za vas i vašu obitelj, bilo da provedete kod nas praznike s obitelji ili da prisustvujete nekom budućem obiteljskom tjednu Smrikva Bowl Tennis Talents… kao što to rade igrači prethodnih generacija već godinama…
Bila je ovo jedna vrlo teška odluka … i do posljednjeg trena sam se nadao da će znanstvena zajednica… neki Dominik Thiem, Novak Đoković, Roger Federer, Rafael Nadal, Serena Williams iz znanstvene istraživačke zajednice pronaći lijek da se neutralizira šteta koju ovaj virus donosi djedovima i bakama ovogodišnje Smrikva Bowl generacije… i da će taj znanstvenik koji pronađe lijek biti nagrađen Nobelovom nagradom za to, ali se na žalost do danas to još nije dogodilo …
U dobi u kojoj su sada vaša djeca, postoji preko 30% djece koja i dalje imaju divergentno razmišljanje… to znači da je njihovo razmišljanje blizu onoga što mi ljudi volimo nazvati genijalnim… i mogu pronaći rješenja za probleme koja većina odrasli ne uspijevaja vidijeti jer su odrasli umovi značajno ograničeniji… kao što Yoda iz Ratova zvijezda nas uči "uistinu divan, djetetov um je …"
Prije nekoliko dana jedan kandidat za Smrikvu je napisao u svome pismu, između ostalog, da bi želio otići na Mjesec i povesti svoju obitelj sa sobom… i moram reći da mi je razveselio dan … podsjetio me na moje sanjarenje o istraživanju svemira, i raduje me da su djeca takva …
To je jedan od razloga zašto sam zamolio vašu djecu da mi pišu pisma o čemu sanjaju na svom jeziku i da ih samostalno napišu, jer uvijek mogu iznenaditi, u njima se krije genijalnost… i mogu reći da su me mnoga djeca iznenadila ove godine …
Siguran sam da djeca mogu pronaći bolja rješenja problemu mirovinskih fondova i zdravstvu od onih koja odrasli mogu… i mogu naći bolja rješenja za mnoge probleme koji pogađaju trenutno društvo nego što odrasli mogu … svi možemo i trebali bi više učiti od djece …
Kao što sam napisao… ne poznajem većinu vas osobno… i mnogi od vas su možda izravno i teško pogođeni onime što se događa … kao što ovaj virus pogađa Smrikve, široku obitelj Smrikva Bowl-a… i pogodio je dio našeg osoblja Smrikve …
Medicinske sestre, liječnici, zaposlenici trgovina prehrambenim proizvodima, vozači kamiona i mnogi drugi su na prvoj liniji u ovoj novonastaloj situaciji … i mi smo svi zajedno u istoj borbi… i siguran sam da će čovječanstvo pobijediti u ovoj bitci… i nadam se da će svijet biti malo bolje mjesto za život ako iz svega ovoga nešto naučimo…
Žao mi je što ova generacija neće imati priliku doživjeti ono više od tenisa što krasi Smrikvu… što ja nikada nisam ni pokušavao objasniti… već uvijek prepuštao svakom djetetu Smrikve da to doživi pa prepriča sljedećoj generaciji… i želim se zahvaliti bivšim igračima Smrikva Bowl-a koji su podijelili priču s vama i prenijeli dio poruke Smrikve…
Proživijeli smo divno 24.to izdanje… kao i 24 izdanja prije toga… i 21. rujna 2019.te je započela selekcija kandidata za ovogodišnje izdanje… započela je na dan Ambasadora Smrikva Bowl-a kao što je i tradicija…
Priprema za Smrikvu započinje odmah po zatvaranju prethodnog izdanja… i do sada smo obavili 9 mjeseci pripreme… i sve je rađeno kao da će Smrikve biti…
10.12.2019… poveo sam svoju suprugu u Milano… ovaj grad je moj drugi dom… i dugujem puno ovome gradu kao i zemlji Italiji… veći dio svog visokog obrazovanja stekao sam u ovome gradu… a u posljednjem posjetu Milanu odveo sam suprugu na avion za Singapur… i dogovorili smo se da ću ovoga puta ja ostati kod kuće da nastavim pripremati Smrikva i brinuti se o radovima u Smrikvama… a ona će se na nekoliko mjeseci pobrinuti za obitelj zbog obiteljskih zdravstvenih problema roditelja…
… neprimjetno se svijet koji smo poznavali ubrzo nakon toga počeo raspadati …
Imajući dio moje obitelji u jugoistočnoj Aziji i imajući divnih uspomena koje me vežu za taj dio svijeta i te ljude… osjetio sam ovu opasnost od samoga početka… u početku sam poslao puno zaštitnih maski za Singapur kad su još bile dostupne u Hrvatskoj…
… i stvari su u početku izgledale pod kontrolom …
Nastavio sam upoznavati ovogodišnju generaciju… čitati vaše snove… gledati vaše videozapise… učeći o tome zbog čega je i ovo još jedna posebna generacija Smrikvara… a istovremeno sam dan za danom upisivao brojeve novo zaraženih i ozdravljenih u moj excel file pokušavajući matematički i statistički spoznati borbu sa Korona virusom… tražeći tračak nade u svakom pokazatelju eventualnog oporavka …
Kao što neki od vas znaju jer su bili potvrđeni učenici razreda… imali smo za kraj travnja zakazane već tradicionalne obiteljske razrede, Smrikva Bowl Tennis Talents Family Week,… i odabrani učenici su bili sa više kontinenata i iz različitih zemalja svijeta… i za svaku tu zemlju sam promatrao i zapisivao šta se dešava…
Sve je izgledalo dosta dobro… nakon snažnog odgovora Kine da zaustavi virus… jugoistočna Azija je već bila u redu i stabilna duže vremena… i jedna posve nova situacija se pojavila nakon što je 19. veljače zabilježen prvi slučaj u malom gradiću južno od Milana …
8. ožujka u Italiji je proglašena karantena i mislio sam da će stvari biti u redu… pomislih Italija pokazuje hrabrost i odlučnost Kine u borbi sa virusom… ali dogodilo se više manjih nesretnih događaja za koje sam kasnije saznao koje su dale prednost virusu naspram epidemioloških službi i omogućili da se virus proširi u bolnice …
Moja je supruga trebala letjeti iz Singapura za Milano i moji prijatelji iz Milana su me upozorili da je ne pustim da se vrati… da Milano postaje pakao i skroz nesigurno područje… i nakon par dana Singapur airline je obustavila letove do kraja svibnja za Milano…
Ja sam i dalje se nadao da bi mjere u Italiji trebale djelovati… ali sve se počelo mijenjati prilično brzo…
Barcelona… New York… su još dva grada kojima puno dugujem u životu… i počeo sam viđati Španjolsku na koljenima, a danas i New York…
Tijekom posljednjeg tjedna situacija se tako brzo mijenja u cijelom svijetu… i izazov predviđanja budućnosti je danas vrlo težak …
18. ožujka ATP/WTA/ITF/ otkazali su sva natjecanja do 7. lipnja… do 18. ožujka teniski svijet je trebao započeti 20. travnja …
Odmah nakon što je ATP/WTA/ITF otkazao sva natjecanja, obavijestio sam sve polaznike razreda 6. Smrikva Bowl Tennis Talents Family Week 2020, koji su bili na programu za 25/ 4 -2/​​5 i 3/5-10/5/2020 da nas nepostojanje sigurnosnih uvjeta da se okupimo prisiljava da razred preselimo za proljeće 2021. godine …
24. ožujka je objavljeno da se Olimpijske igre neće igrati ove godine…
1.travnja su ATP/WTA/ITF priopćili da se odgađaju svi turniri na kalendaru do 13.srpnja nakon što je objavljeno da je i Wimbledon otkazan …
Wimbledon je san koji sam pročitao u pismima vaše djece… hram tenisa…
Osnovan je davne 1877. godine… i u svojoj se povijesti nije igrao 10 puta… 4 puta tijekom prvog svjetskog rata (1915-1918) i 6 puta tijekom drugog svjetskog rata (1940-1945)… ove godine je 11.ti put da se neće moći održati…
Kao što svi znate process kandidiranja se zatvorio 30.-og ožujka… i do zadnjega trena sam nastavio analizirati moguće scenarije i postojanje ikakve minimalne mogućnosti da bi se mogli sastati krajem lipnja…
… i žao mi je da je ovih dana jasno da će biti to vrlo dug oporavak i da je vrlo teško predvidjeti kada će se obnoviti svjetska fizička komunikacija ako znanstvenici ne pronađu cjepivo…
Smrikva Bowl je u svojoj duši od svog začetka neka vrsta olimpijskih igara… okuplja djecu sa šest kontinenata i više od 40 zemalja po susretu generacije… i gledajući ovogodišnju generaciju, opet imamo izvrdnu generaciju koja fizički živi i razvija svoj talenat daleko jedni od drugih …
Želim podijeliti… ono malo što sam naučio u sagledavanju moguće evolucije…
Jedino iskustvo koje imamo za sada je Kina… i otkad je karantena uvedena u Wuhanu, trebalo im je 37 dana da izjednače broj zaraženih i broj izliječenih ljudi s nadljudskim naporima i vojnom disciplinom …
Dok sam pisao ovo pismo područje Wuhana je bilo u 71. danu njihove bitke imali su 97,5% ozdravljenih ljudi i 2,5% još uvijek zaraženih (budući da su izjednačili broj aktivnih i zatvorenih slučajeva nakon 37 dana… u sljedećih za 34 dana su postoci nastavili u svojoj silaznoj putanji, ali posljednjih dana se vrlo sporo smanjuje i trebalo je 4 dana da se smanji postotak za 1%… procjena bi mogla biti da bi nakon 80 dana od kada je započela karantena Kina mogla biti prvo područje bez virusa na svijetu)… već tjedan dana broj novoinficiranih lokalnih slučajeva nema, i život se polako vraća u normalu, ali zabrinutost je da novi slučajevi koji bi mogli se vratiti iz inozemstva mogu ponovno proširiti virus, tako da je oprez i dalje vrlo velik i u Kini …
Prvi slučajevi virusa zabilježeni su krajem studenog i početkom prosinca … virus je izoliran 7. siječnja… a 23. siječnja u Wuhanu je uvedena karantena i vrlo stroge mjere za kontrolu epidemije… i to je skoro sve što možemo upotrijebiti u razmišljanju o potencijalnim scenarijima …
Drugi element koji možemo upotrijebiti je kruizer Diamond Princess, što je poput Kine jedna vrsta karantinske usporedive situacije… epidemija je zabilježena na brodu prije 56 dana … i trenutno još uvijek imaju 14% aktivnih slučajeva i 86% zatvorenih slučajeva … kada je Kina bila u 54. danu karantene, još uvijek je bilo 14% aktivnih slučajeva …
Kina i kruizer Diomond Princess podučavaju nas da je uz strogu karantenu potrebno oko 80 dana da se virus suzbije…
Što će se dogoditi u ostatku svijeta? Vrlo je teško predvidjeti …
Postoje različite nacionalne strategije… neke su zemlje teško usporedive… ali ono što je zajedničko svima je to da se virus brzo širi… da je nevidljiv gotovo 14 dana … i da može stvoriti ozbiljne komplikacije u 5% – 20% slučajeva …
Uz slučaju naglog rasta slučajeva zaraze u cijelom svijetu ne postoji nacionalni sanitarni sustav koji bi mogli zbrinuti broj bolesnika koji bi imalu potrebu liječenja… a bez intenzivne skrbi ti teže oboljeli pacijenti ne mogu preživjeti…
Italija je u svom 25.-om danu od uvođenja karantene… tako da bismo u usporedbi s Wuhanom trebali očekivati ​​barem još dva tjedna da izjednačimo broj izliječenih i zaraženih ljudi ako će kineski model biti primjenjiv na Italiju, iako dvije zemlje nisu potpuno usporedive zbog različite discipline koja se primjenjuje na karantenska područja …
Trenutno Italija ima 26% zatvorenih slučajeva i 74% aktivnih slučajeva… za 2-3 tjedna možemo se nadati da će u Italiji biti više izliječenih nego zaraženo… a ako će to biti slučaj, mi ćemo imati još jedan slučaj strategije karantene koja će nam pomoći da pokušamo razmišljati o budućem razvoju u drugim zemljama…
U Hrvatskoj prva mjera borbe protiv virus bila je zatvaranje škola 13. ožujka… pa ako uzmemo da je to prvi dan naše strategije suzbijanja koja je daleko od karantene poput mjera koje su se nedavno počele primjenjivati, mi bi se nalazili u našem 20.tom danu borbe i imamo 91% aktivnih slučajeva i 9% zatvorenih slučajeva … i ti brojevi pokazuju da smo još uvijek u ranijoj fazi…
Više je europskih zemalja u sličnoj situaciji i tek treba vidjeti koji će biti razvoj epidemije u tim zemljama…
Budući da je Istra vrlo blizu Italije, naš krizni stožer je među prvima krenuo sa prihvatanjem ekstremnih mjera za suzbijanje epidemije… brzo se djelovalo… i vrlo brzo je i središnja vlada slijedila, ali nismo sigurni da li smo bili dovoljno brzi… jer mnogi ljudi u početku nisu razumijeli prijetnju ni razumijeli što se događa… iskustvo je pokazalo da je uvijek potrebno malo vremena za usvajanje restriktivnih mjera …
Prije dva tjedna zatvorili smo sve aktivnosti osim ljekarni i trgovina žiovotnih namirnica … ljudi su pozvani da ostanu kod svojih kuća… od prije tjedan dana ljudima nije dopušteno kretanje iz jednog grada u drugi grad… mi još uvijek nemamo proglašenu potpunu karantenu, ali smo vrlo blizu nje…
Hrvatski dužnosnici izjavili su da bi Hrvatska do sredine lipnja ili srpnja mogla ukinuti mjere zaštite unutar zemlje… tako da smo možda na 2-3 mjeseca od povratka slobodnog kretanja unutar Hrvatske… tako da bi u ljetnom razdoblju nacionalni događaji mogli imati minimalne sigurnosne uvjete za ponovno pokretanje…
Kako i kada će se uspostaviti komunikacija između zemalja? Danas je to vrlo teško predvidjeti …
Budući da je ove godine generacija raširena na šest kontinenata… brojne zemlje su u različitim fazama epidemijskog ciklusa…
Izračunao sam postotak aktivnih slučajeva na broj ukupno testiranih pozitivnih slučajeva na dan 30. ožujak… što je ujedno i metrika koju sam koristio u procijenama nakon koliko dana karantene jedna zemlja se može približiti 0 novo registriranih slučaja … i situacija u zemljama naših igrača i njihovih obitelji je sljedeća:
Kina (3%), S.Korea (43%), Venezuela (69%), Španjolska (72%), Italija (74%), Francuska (75%), Japan (75%), Njemačka (79%), Bjelorusija (79%), Hong Kong (82%), Belgija (83%), Kanada (84%), Australija (84%), Švicarska (86%), Rumunjska (87%), Indija (89%), UAE (89%), Nizozemska (91%), Hrvatska (91%), Austrija (92%), Urugvaj (92%), Nigerija (92%), Velika Britanija (93%), Srbija (93%), Bosna i Hercegovina (93%), Bugarska (93%), Sjeverna Makedonija (93%), Ekvador (94%), Moldavija (94%), SAD (95%), Rusija (96%), Švedska (96%), Ukrajina ( 96%), Turska (97%), Južna Afrika (97%), Portugal (97%), Slovenija (97%), Češka (98%), Poljska (98%), Finska (98%), Malta (99%) …
Gledajući gore navedene brojke možemo vidjeti da je za većinu zemalja epidemija u uzlaznoj putanji i da se radi još uvijek o početku bitke … i sve je jasnije da će svjetskom tenisu trebati i puno više vremena od jučer objavljenog 13.srpnja da se steknu minimalnu sigurnost za ponovo putovanje po svijetu…
Uzimajući u obzir sve iznijeto još jednom mi je žao što 25. generacija Smrikva Bowl 2020. neće moći izmjeriti razinu svog talenta na njihovom Smrikva Bowl susretu, ali siguran sam da će imati puno prilika za mjerenje u godinama koje dolaze sa ostalom djecom Smrikva Bowl-a koja su prošla selekciju za 25. izdanje …
Nastaviti ću pratiti vaš napredak iz daljine kao što to činim sa djecom Smrikve, iako se možda nikad neću imati prilike osobno susreti sa većinom vas …
Također rado dijelim sa svima vama, da kao igrači koji su prošli selekciju za Smrikva Bowl, ćete uvijek biti dobrodošli u Smrikvama i moće ćete se kandidirati za posebne razvojne razrede Smrikva Bowl Tennis Talents Family Week…
Kao što neki od vas to već i znaju jer su odabrani za razrede koji će se održati u proljeće 2021.godine…. program je rezerviran za prihvaćene igrače Smrikva Bowl-a i starije igrače Smrikve. Program vodimo ja i trener Luca Appino zaslužan za prepoznavanje velikog broja talenata u vašoj dobi od kojih je čak 5 dostiglo poziciju # 1 ATP / WTA ljestvice (Rafael Nadal, Andy Roddick, Kim Clijster, Dinara Safina, Caroline Wozniacki) …
Tijekom našeg tjedna druženja podijeli se gotovo 50 sati različitih vrsta nastave s igračem i obitelji… više o programu Family Week možete pronaći u priloženom privitku ovog pisma… te ukoliko već niste, a željeli bi, možete se pribilježiti da budete dio razreda u budućnosti…
Sve će ovo proći… i želim da svaki od vas pronađe načina da nastavi razvijati svoj teniski talent bez obzira koliko teško to danas izgledalo… mašta je jedan od najmoćnijih alat… maštanje i mirnoća uma su ti alati koji se danas mogu vježbati u ovom izazovnom okruženju u kojem smo skučeni…
Prihvatite izazov i siguran sam da će većina vas već sljedeće godine pokazati koliko ste snažni, i da će većina vas već sljedeće godine biti dio vaših nacionalnih timova do 12 godina…
Lijep pozdrav i veliki zagrljaj svima!
Čuvajte se,
Miodrag Božović
---
30/03/20
The possibility to candidate players for the 25th Smrikva Bowl 2020 edition is Closed. The candidates who presented their candidacy are pleased to read the following...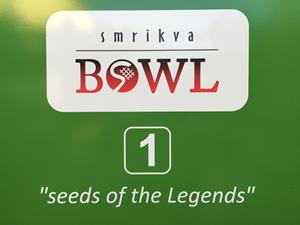 The world wide situation is rapidly changing due to global Coronavirus crisis, affecting, as of today, 200 countries and territories, isolating and hurting people and families around the world.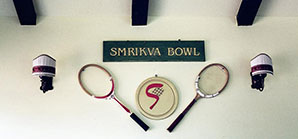 As per tradition, we were honored to receive and learn more about extraordinary candidates born in 2010 representing six continents and over 40 different countries…
All the candidates who presented their candidacies by the deadline date will receive the confirmation e-mail in relation to the 25th Smrikva Bowl 2020 edition before April 8th, 2020.
The players that do not receive any information e-mail by the 8th of April please inform via e-mail: miodrag_bozovic@ yahoo.it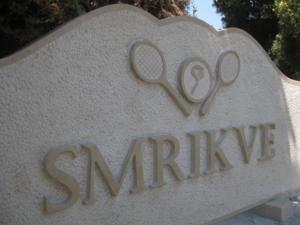 Please visit www.smrikve.com to learn more about Smrikve, Istria from Smrikve, Smrikva Bowl, one of the most important under 10 tennis tournaments in the World, and Villa Smrikve, for your accommodation with swimming pool in Stinjan (Pula – Pola) if you decide to spent your holiday in Istria, Croatia.